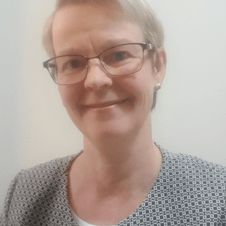 Katri Henriksson
Solution Architect
I work as a Solution Architect, specialized in people Processes and Cloud Deployment Models. You don't need to be a "techie" to work here at Attido: I do not have technical Background, but, I do understand the technology needs and am able communicate them with a customer in a practical level. That way, I play an important Role in converting Customer needs into working Solutions.
I'm passionate about HCM (aka HR), and, I want to help Organizations to succeed by increasing Business Agility and Culture of Innovation with Modern Cloud Technology. We all as workers are expecting Technology at our Workplace to be as Modern, Intuitive and Helpful as in our Private lives, using AI, Robotics, and Social Platforms – and that is what I'm really passionate about –  to make Work Human!
During my time-off, I like Hiking, Cross-country Skiing, going to woods to pick berries and mushrooms, and, I LOVE gardening.